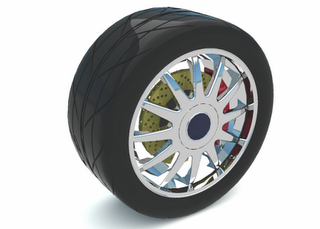 I've started on an a new online chapter to add to my car tutorial, on the wheels and tires, which presently are simply provided for you on the CD. It's a chance to illustrate a number of new or enhanced Version 4 features, and to hopefully improve on what I did before. There are only a few pages up so far,
you can see them here
. If you wish to print it out, Opera does the best job. I just checked with FireFox and it looks like it's been improved too. IE 7 is a mess. You have to enable the printing of background images, since for esoteric reasons that's how the screenshots are actually coded.